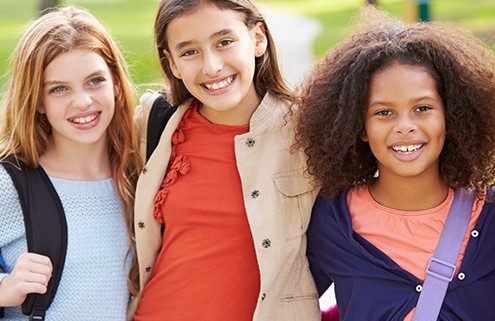 Babygarten
The Alton Public Library is having Babygarten on Wednesday mornings
at 10:00. A program will be held on April 6. Parents, grandparents and caregivers are invited to attend with children aged 0 -3 years old.
Girls Circle
Girl's Circle is a new after school program being held at the Alton Public Library. All girls in grades 3rd – 7th are welcome to come and join the fun! Girl's Circle is a nationally renowned program which allows girls to come together to build self-esteem and resiliency as well as help them build trusting relationships and support as they make life changing decisions in the future. Cheryl Buntsma, Compass Pointe, will conduct the courses. Registration is required – Please stop by the Alton Public Library to pick up a form. Girl's Circle programs will also be held on April 13, 20, and 27. Check website for time.
Magazine, Video & Book Sale
Our annual magazine, video and book sale began on Friday, April 1 at the Alton Public Library! Items for sale: Bundle of Magazines $.25 – Videos FREE – Hardcover books $.50 – Paperbacks $.25. The sale will continue through Saturday, April 30. All proceeds will go to purchasing new items to add to our collection.
Lego Club
We are holding Lego Club workshops on the following Wednesday afternoons – April 6 and May 4 from 3:30 – 4:30 pm. All children in grades 2nd – 8th grade are welcome to attend. This program is limited to the first 20 children that sign up. Call or stop in today to register.
National Library Week
Come to the library the week of April 11 -16 and help us celebrate National Library Week!
Adult Book Club
The Alton Public Library invites all adults to join our monthly book club! The next discussion will be held on Tuesday, April 26 at 6:30 pm. The book chosen for this month is Ordinary Grace by William Kent Krueger. Copies of the book are available for you to check out. Stop by the library, give us a call, or visit our website for more information – www.alton.lib.ia.us
New Adult Books
Flawless by Heather Graham
Darkness by Karen Robards
Clawback by J. A. Jance
Brush of Wings by Karen Kingsbury
Showdown at Gun Hill by Ralph Cotton
Hotline Antique Tractor Guide by Heartland Group
https://altoniowa.us/wp-content/uploads/2016/03/Alton-Feature-girls-circle-495x400.jpg
400
495
City of Alton, Iowa
http://altoniowa.us/wp-content/uploads/2015/10/Alton-ID-website-608x200.png
City of Alton, Iowa
2016-04-04 09:42:52
2016-06-13 14:22:23
Library News 04/04/2016