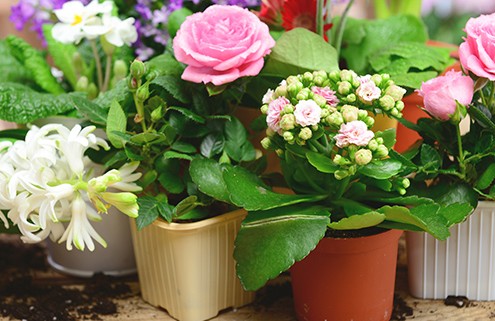 On Your Mark, Get Set…Read!
The Alton Public Library will be having a Summer Reading Program for children in
Preschool – 8th grade. You may register by giving us a call, stopping by the library, or signing up on our website www.alton.lib.ia.us
Girl's Circle
Girl's Circle is a new after school program being held at the Alton Public Library. All girls in grades 3rd – 7th are welcome to come and join the fun! Registration is required – Please stop by the Alton Public Library to pick up a form. Girl's Circle programs will be held on April 20, and 27. Check website for time.
Adult Book Club
The Alton Public Library invites all adults to join our monthly book club! The next discussion will be held on Tuesday, April 26 at 6:30 pm. The book chosen for this month is Ordinary Grace by William Kent Krueger. Copies of the book are available for you to check out. Stop by the library, give us a call, or visit our website for more information – www.alton.lib.ia.us
Plant Exchange
Do your plants need a new home? Come to the Alton Public Library on Wednesday, April 27 from 1:00 – 5:00 pm. We are hosting a plant exchange for anyone who would like to bring in or pick up new varieties of plants. Vegetables (asparagus, rhubarb, etc.) flowers (day lily, iris, dahlia, phlox, etc.) or perennial herbs are just a few examples of plants that may need a new home. If you have any questions, please call the library at 756-4516.
Magazine, Video & Book Sale
Our annual magazine, video and book sale began on Friday, April 1 at the Alton Public Library! Items for sale: Bundle of Magazines $.25 – Videos FREE – Hardcover books $.50 – Paperbacks $.25. The sale will continue through Saturday, April 30. All proceeds will go to purchasing new items to add to our collection.
Lego Club
Lego Club will meet on Wednesday, May 4 from 3:30 – 4:30 pm. All children in grades 2nd – 8th grade are welcome to attend. This program is limited to the first 20 children that sign up. Call or stop in today to register.
New Adult Books
Most Wanted by Lisa Scottoline
A Banquet of Consequences by Elizabeth George
A Christmas Eve at Friday Harbor by Lisa Kleypas
The Obsession by Nora Roberts
Gunman's Song by Ralph Cotton
The Rainbow Comes and Goes by Anderson Cooper & Gloria Vanderbilt
https://altoniowa.us/wp-content/uploads/2016/04/Alton-Feature-plant-exchange-495x400.jpg
400
495
City of Alton, Iowa
http://altoniowa.us/wp-content/uploads/2015/10/Alton-ID-website-608x200.png
City of Alton, Iowa
2016-04-20 09:20:36
2016-06-13 14:22:23
Library News 04/18/2016